Triple-R Lights, while launched in North America in early 2021, is a subsidiary of UK Manufacturer, Lazer Lamps, which has been at the forefront of LED lighting design and technology since 2010. Combining competition beating performance with automotive quality standards, Lazer products are recognized as leaders in their field across Europe and the rest of the world, making it an exciting proposition to now be introducing Triple-R lighting products and vehicle solutions in North America.
Proudly manufacturing products in the UK, Triple-R Lights has introduced market leading products driven by company Director Ben Russell-Smith, who has been working at the forefront of vehicle lighting design since 2002, managing exterior lighting projects at Nissan's European Technical Centre, and at Ford of Europe.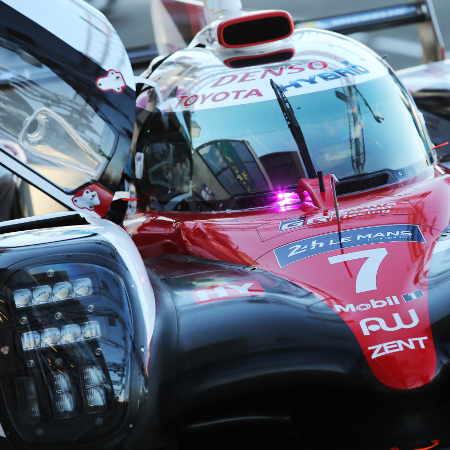 "Our mission here at Triple-R Lights LLC is to bring market leading Automotive LED Lighting products, and a world class customer service experience to the North American market. With manufacturing in the United Kingdom, we will deliver upon customer expectations for high quality and high innovation solutions."
[Ben Russell-Smith, Director]
Superior Design and Build Quality
Our UK facility handles all aspects of design, engineering, and product assembly, including final leak and photometric testing in accordance with UNECE Conformity of Production requirements. Crucially, the surface mount of components onto the circuit boards, is carried out at a secondary site just 30 minutes away, allowing complete traceability and control of the end-to-end manufacturing process. With both facilities accredited to ISO9001 and centrally positioned within a hub of high technology businesses from Automotive all the way through to the Defence and Space industries, this helps ensure Triple-R, and our supply chain, remain at the forefront of emerging technologies and production methods guaranteeing our products' performance, quality and reliability.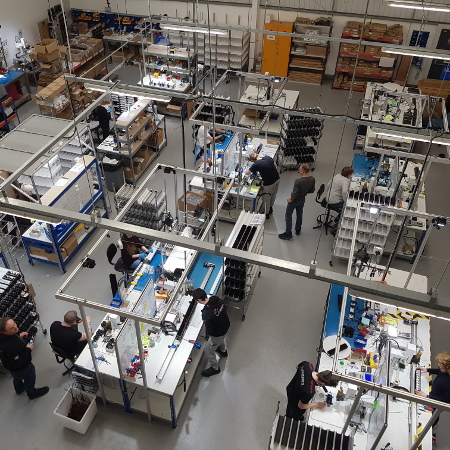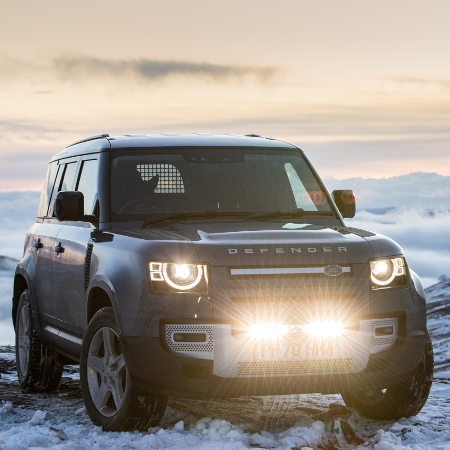 "You can't take chances with product quality, it needs to be designed in from the start, backed up by extensive testing. That's how we're able to offer our customers a 5 year warranty on all of our products; these lights are built tough and we appreciate our customers, including across the extreme off-road sector, expect trouble-free, consistent use for many years."
[Ben Russell-Smith, Director]
Products You Can Trust

From the beginning the motorsport market has been quick to adopt Triple-R products, with some of the biggest names in racing using the lights from an early stage. In the first year of production, Lazer products had been nominated for three awards within the field of international motorsport, including 'Most Innovative New Motorsport product 2012'.
Since then more and more teams and drivers, for whom there can be no compromise in performance or reliability, have made the transition to Lazer. The clearest example of this being our high profile partnerships with leaders in both WRC (M-Sport) and World Endurance (Toyota Motorsport) series. Success isn't just limited to the world of motorsport however, with our lighting solutions prevalent amongst protagonists of gruelling off-road events such as the Dakar Rally or King of the Hammers, a testament to the build quality and robustness of every product that leaves our premises.
Success on the track has helped give the brand credibility, which has translated through to confidence for the road and off-road buyer who chooses to fit the same products to their vehicles. Recognizing the suitability of our products within the 4x4, Pick-Up, and Commercial Vehicle sectors, we are now approved suppliers to OE manufacturers across each of these sectors. Still we will not rest on our laurels and development work continues on both new lighting products, as technology advances and innovation dictates. Innovation isn't just limited to our lighting solutions however, increasingly we focus on how our products integrate onto different vehicles, meaning Triple-R becomes known as much for its mounting solutions as its superior lighting. With continued product development a priority, and an expanding worldwide distribution network, Triple-R Lights is very much a company with big plans for the future, so watch this space!