RETURN PROCEDURE & POLICY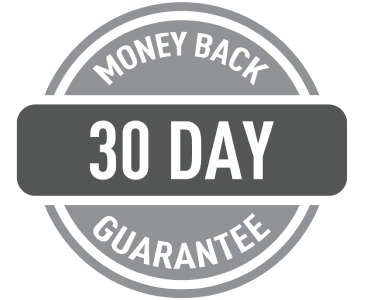 If you aren't delighted with your purchase, you can return a product within 30 days and we will happily refund the purchase price. Equally, if goods are proved to be unsuitable, and within the products warranty period, these can be returned to us for an exchange. It's easy to return a product:
Call or email us to be issued with a unique RMA number.
(sales@triple-r-lights.com / +1 520 468 2633)
Complete the returns form that will be emailed to you.
Arrange for the product to be returned to us (see below)
To be eligible for the 30 Day Money Back Guarantee, certain conditions apply:
Items are returned carriage paid to Triple-R Lights.
Products must be unused and with their original packaging.
Items are received in a re-saleable condition.
We cannot accept returns on bespoke items.
All returns are accompanied by a copy of the original purchase receipt, and senders name and address.
This guarantee does not cover Triple-R Lights product ordered through one of our dealers - please contact the respective dealer for specific returns information.
We cannot accept responsibility for packages lost in transit or undelivered. For this reason please retain proof of postage in the case of a claim against the postage/shipping provider.
With respect to any warranty claim, please note that any items returned to us which you claim to be faulty or incomplete, are checked and verified by our technicians. Any returned items that are found not to be faulty or incomplete will be returned to you, and we shall be entitled to charge you for the return carriage costs via your original payment method. In the event that your credit card has expired, or is declined we will hold the item(s) until full payment has been made for the return carriage. When returning products, you are under a duty to take reasonable care to ensure that Triple-R Lights receives the products, and that the products are not damaged in transit. Triple-R Lights may provide a collection service for any claimed warranty if the product you receive: (a) has been sent to you incorrectly due to supplier error; (b) is damaged; (c) does not conform to its description; (d) is not fit for purpose; or (e) is not of satisfactory quality it is considered defective. Note that damage caused to the product once it is in your possession does not make the product defective and is beyond our responsibility. Please note: we would require a copy of the original purchase receipt at the time of making a warranty claim.
In regards of Triple-R Lights' lifetime lens guarantee, the products must have been used in the manner for which they were intended, and the guarantee does not cover products that have been misused or abused in any way. In applying for the lens guarantee, it is the purchaser's responsibility to provide proof of purchase to Triple-R Lights prior to sending products. Additionally the purchaser is liable for all associated costs in sending/receiving product to Triple-R Lights, including any associated import/export duties/taxes.