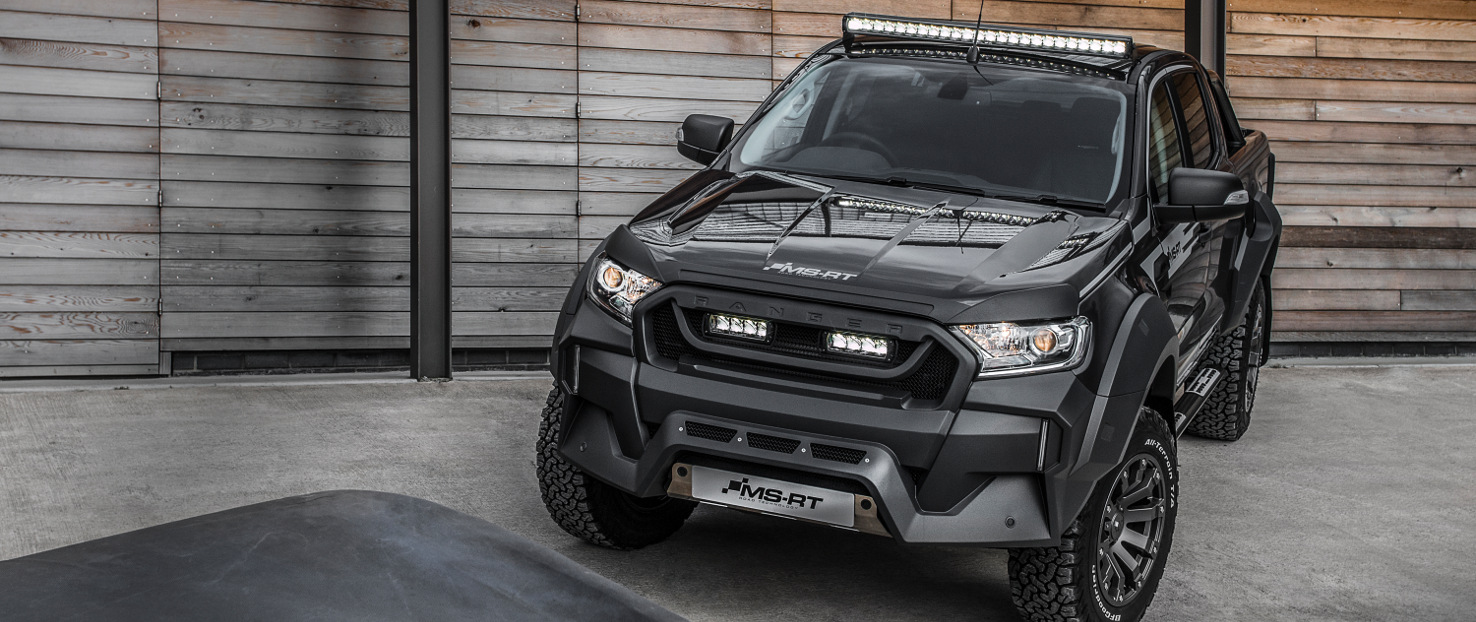 Following the launch of our Linear-36, 42, and 48, alongside our range of Universal Roof Mounting kits, now is a good time to breakdown your potential roof light installation and provide a concise guide to choosing the right light, and right mounting solution for you and your vehicle. We appreciate a roof light is a reasonable investment, so it is important you feel confident in how the end solution will look and function. In this guide, we'll walk you through the process of how to decide which Lazer roof light will best suit your needs, as well as where, and how, to position your light for the perfect install.
Available Space
You'll be able to immediately narrow down your choice of lamps by the size of your roof and space available in which to mount the light. If you're mounting off a roof-rack or similar then this allows a high degree of flexibility in mounting lights of different lengths, typically just using a pair of our stainless steel Side Brackets. If not, consider the distance between your roof rails, or roof ditch channels, then check the dimensions below (full dimensional diagrams available on the relevant product pages), and don't be put off if the light is up to 65mm short either end as the anti-theft fastener / spacer kits included with our brackets will allow you to make up the gap either side.
Linear-36 (982mm/39"); Linear-42 (1132mm/45"); Linear-48 (1282mm/50")
Triple-R 16 (765mm/30"); Triple-R 24 (1125mm/44"); Triple-R 28 (1305mm/51")
T-16 Evolution (684mm/27"); T-24 Evolution (1004mm/40"); T-28 Evolution (1164mm/46")
Lighting Options
So which Lazer roof light is best for you considering lighting performance, and the features and benefits of each product type? Below is a short summary of how our lights differ and what you can expect from each.
Linear:
Slim, sleek and aerodynamic, our Linear range provides for an understated stylish installation with a lighting performance that belies its diminutive proportions. Light distribution is tailored to everyday road use, with a lower up/down spread of light and proportionately more left/right spread, still with an intensity of light that leaves little to the imagination. With both Linear-36 and Linear-42 having the added advantage of being ECE approved for on road use (at the upper end of the allowable road-legal limit), these lights can be wired directly into your vehicles high beam circuit without the need for a standalone switch. Very little glare on the bonnet coupled with exceptional low wind noise performance add to the Linear's roof mounting appeal.
Triple-R:
If ultimate long-distance visibility is what you seek, with lighting performance borne out of the highest levels of professional motorsport, then the Triple-R range from Lazer is exactly what your vehicle needs. The Triple-R range is specifically tuned for a spot beam pattern whilst still achieving a good spread of light in the mid-long range, it is well suited on them long dark roads where anything can jump out on you and you need to be ahead of the game. The high-end design and styling of the Triple-R products ensures these are products to turn heads day and night, albeit the bigger proportions of the lights compared to Linear or T-Evolution, make this a solution for people who want their roof light to be noticed!
T Evolution:
With a fantastic all-round spread of light, the T Evolution range is a great choice, in particular for off-road use, where distance illumination isn't necessarily as important as having exceptional short and mid-range visibility up/down, left/right. Updated, contemporary styling for the T Evolution range since 2018, with a seamless polycarbonate lens design, means these lights look great on your vehicle, but consider carefully the placement of the light on the roof – the higher vertical angle of the light distribution means glare from the bonnet, or light lost on the roof of your vehicle, can be something to consider carefully first.
Roof Brackets
You've selected your light, so now it's time to select the right mounting solution. Aside from bespoke mounts for vehicles including the Ford Ranger and Land Rover Defender, our universal-fit Mounting Kits are split into 2 categories – brackets for use with roof rails, and brackets for vehicles without roof rails. For each bracket type there are versions of different heights, which will be dictated by:
the position of the brackets/lamp on the roof

the shape (curvature) of the roof

the lamp selected.
On this last point, consider the distance from the centre of the threaded lamp mounting hole to the bottom of the lamp – Linear (18mm); Triple-R (38mm); T Evolution (33mm). It is best practice to mount the light close to the roof to prevent wind noise, the bigger the gap between the roof and the light the more susceptible to wind noise your lightbar will be, but it is also important not to mount the light too close to the roof as all vehicles will have a certain flex in the roof while on the move.
Within the range of roof brackets (for vehicles without roof rails) is included a bracket with a forward reach of 70mm. When mounting a light near the front of the roof, it can be advantageous for the light to have a forward mounting position from both an aesthetic perspective, but also to avoid an antenna for example.
For vehicles without roof rails there is the possibility that the vehicle has a roof ditch, these are usually covered by a moulding that is easy to remove and are commonly used to hide the welding seam and bolt holes for optional roof box rails, they provide a good base on where to mount your brackets on the roof and also where to drill the hole for cable entry.
The process for mounting brackets to the vehicle is relatively straight forward, all our kits are supplied with comprehensive installation instructions, but the job needs to completed with care and attention. Within the Mounting Kits we supply, are all the parts required to complete a smart, secure, and sealed installation, but if you're not confident then contact us or find a local fitting centre to complete the install for you.