Land Rover Defender (2020+) Roof Pods
Product Code
#VIFK-DEF2020-0L12-US
From $280.00
To $1,176.00
An auxiliary high beam driving light install, fixed to the roof of your Defender, achieved through a quick and easy installation with no drilling required. Introducing Triple-R Defender Roof Pods compatible with our low profile, high impact Linear-12 Elite LED driving lights.
Precision-engineered for the Land Rover Defender (2020+), the Triple-R Roof Pods comprise left-hand and right-hand lamp mounts featuring carrier and cover elements. The carrier elements are fixed to the roof using (Dow) sealant, with the position of the pods facilitated by supplied positioning templates for a perfect install every time. A rubber seal applied to the lower edge of the pod covers provides for a clean finish with an OE quality appearance. For full fitting instructions please visit the Downloads section below.
The pods are designed to accommodate Linear-12 Elite high performance LED driving lights. The low-profile design of the lamps compliments the roof install perfectly, with lighting performance tuned for everyday road, or off-road use. Matching distance illumination with a wide spread of light, a low up/down distribution of light ensures minimum glare off the vehicle bonnet. Lighting performance really needs to be seen to be believed, but prepare for a safer, more relaxing night driving experience.
PLEASE NOTE: LIGHTS AND WIRING HARNESS KIT SOLD SEPARATELY.
NOT FOR HIGHWAY USE
---
PAYMENT INFORMATION
Please note all transactions are completed in USD:

For more information visit our Payment Terms page.
DELIVERY INFORMATION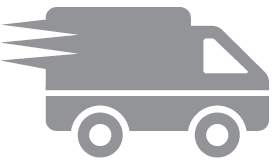 Goods will be shipped via courier within 2 working days of your order being placed (stock permitting), from Triple-R Lights warehouse in the US. At the checkout stage, your shipping costs will be calculated. For more information visit our Delivery Information page. Alternatively, We always encourage purchases to be made through one of our local distributors.
For international orders and delivery, please visit www.lazerlamps.com
RETURNS INFORMATION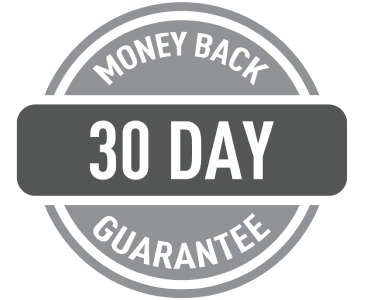 If you aren't delighted with your purchase, you can return a product within 30 days. For more information visit our Returns page.
Land Rover Defender (2020+) Roof Pods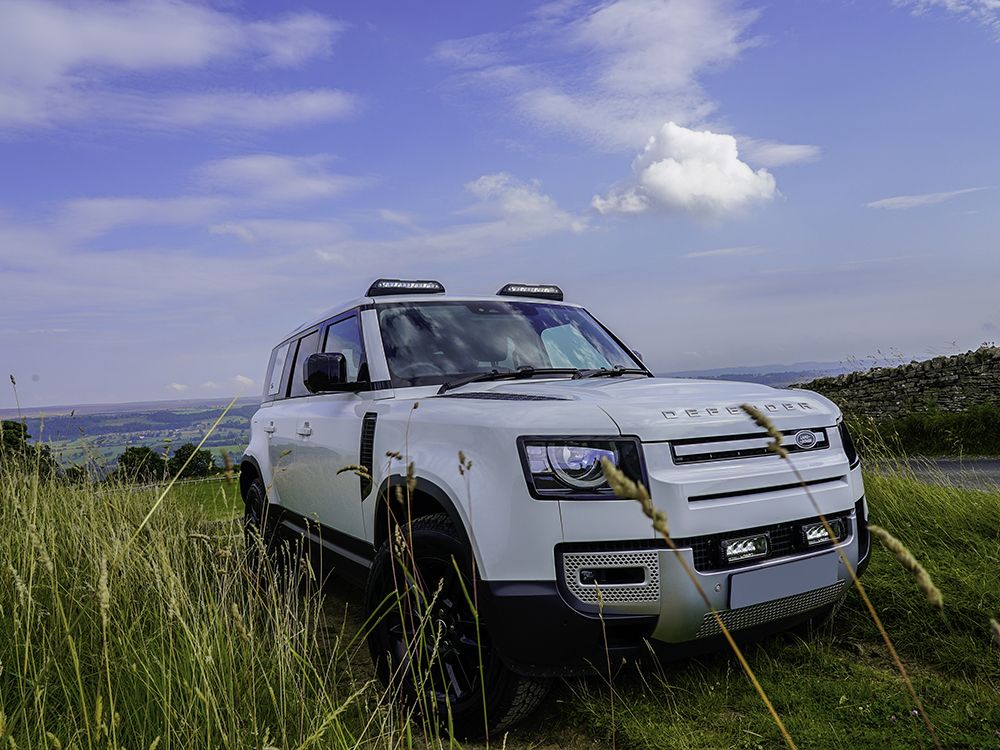 Pair of low-profile LED roof pods designed for Land Rover Defender (2020+)
Compatible with Linear-12 LED driving lights (sold separately)
Quick and easy install. No drilling required.
Supplied Pod positioning guides to facilitate pod fixture.
Very low wind noise even at high speeds.
Rubber seal contributes to OE quality finish.
Electrical wiring kits (sold separately) tailor-made for Land Rover Defender.
Includes assortment of A2 stainless steel anti-theft fasteners.
Suitable for vehicles with roof racks (Including Defender Expedition)
Pods fully removable – see Downloads sections for instructions.
Technical Specifications
2x
Linear-12 Elite
Voltage Range
10-32V
LED Life
50,000 hours
Weight
3.5 lbs
HIGH BEAM FUNCTION
Total Luminous Flux
16,200 Lm
Total Driver 'FOV' Flux †
11,534 Lm
Colour Temperature
5000k
Number of High Output LEDs
2x 24 LEDS
Power Consumption
168 Watts
Current Draw (at 14.4V)
11.6 Amps
PHOTOMETRIC DATA
Horizontal Beam Angle
42 deg
0.25 lx Line
1126 metres
0.5 lx Line
796 metres
1 lx Line
563 metres
3 lx Line
325 metres
† Driver FOV flux is a measure of effective lumens taking consideration of the amount of light in a driver's 'field-of-view' defined as an area +/- 45o left/right, and +/- 10o up/down. For more information – click here.
What's Included
x2 Lamp pod carriers (LH/RH)
x2 Lamp pod covers (LH/RH)
x2 Rubber U-Channel
x2 Security fastener pack (with bit)
x1 VHB Cleaning Pad
x2 Position Guides
Fitting instructions available in the downloads section below.
Downloads
CLICK BELOW TO DOWNLOAD (OPENS PDF IN NEW WINDOW)