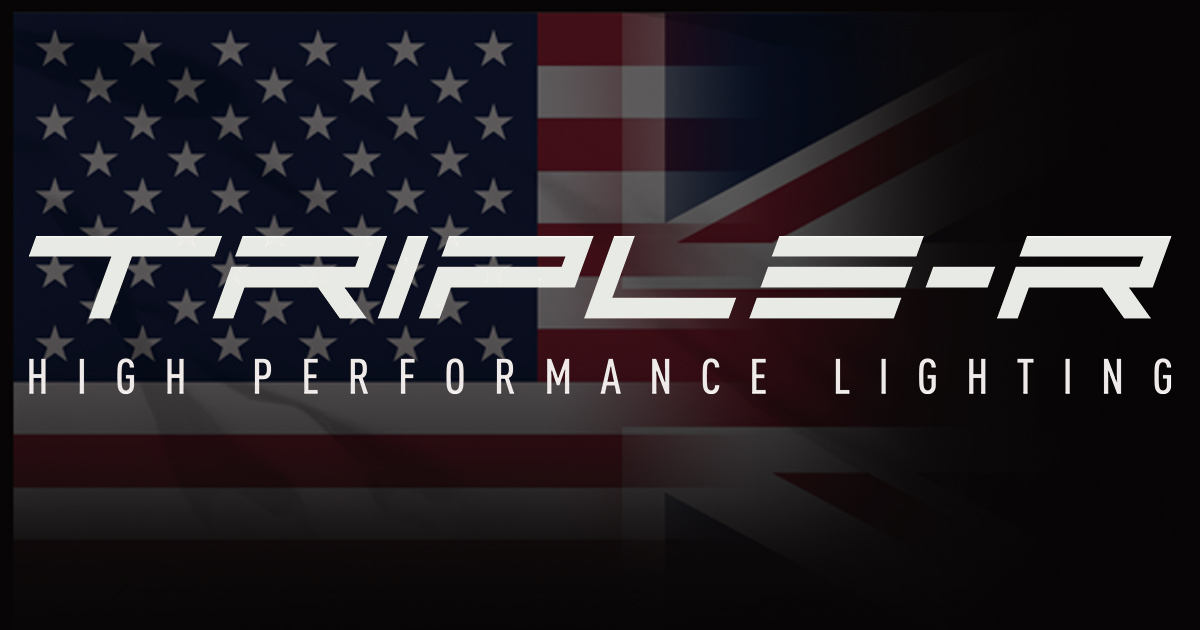 The first shipment of Triple-R High Performance LED lighting has arrived and is ready to order.
Triple-R Lights LLC, a subsidiary of UK LED lighting manufacturer, Lazer Lamps, has been set up to specifically cater to the US market. The business will supply a wide range of its world-class auxiliary LED light bars, vehicle integration kits, motorsport rally pods and other LED lighting accessories, from its US warehouse and logistics hub in Florida, with the products specifically branded and presented for the US market.
Calling upon the vast experience and support of parent company, Lazer Lamps, the business was originally established in the UK in 2010 which has since become a world leader in automotive LED lighting, supplying manufacturers such as VW, Volvo, and Nissan, to name a few, as well as leading Motorsport teams such as Peugeot, Toyota, Ford Performance (M-Sport) and Hyundai, as well as a huge cross section of end users in a variety of automotive and commercial transport sectors.
Every product is designed, engineered and manufactured in the UK by a company committed to continuous product development with an unrivalled heritage in automotive lighting.
Lazer LED lights have been used by Motorsport teams around the world for over a decade including WRC and World Endurance, the Dakar Rally and King of The Hammers, testing the reliability and performance of the lights in the most demanding environments imaginable.
Commenting on the launch of Triple-R Lights in the US, Sales Director, Nick Linstow said, 'We're stoked to be launching in the US properly, with products that many people will already be familiar with from our exploits in Europe and beyond. This isn't another 'me too' type product range though, we want to focus on some key USPs and shake up the US market with a particular focus on our lightweight, aerodynamic products, and our bespoke vehicle integration kits, the likes of which people won't have seen before.'
What this means for US owners is that no matter whether they are fitting Triple-r auxiliary LED lighting to an SUV, pickup, light commercial van or fully equipped, self-supporting overland 4x4 rig you can be assured that you are buying the best products available. All backed by a 5-year warranty.
Triple-R Lights LLC is actively expanding its dealer network within the US who will offer retail products as well as fitting and integration services. If you are interested in becoming a Triple-R dealer with the fastest growing automotive LED lighting company in the world then get in touch today.
For more information please visit: www.triple-r-lights.com
#triplerlights
SEE MORE. GO SAFER. GO FURTHER.