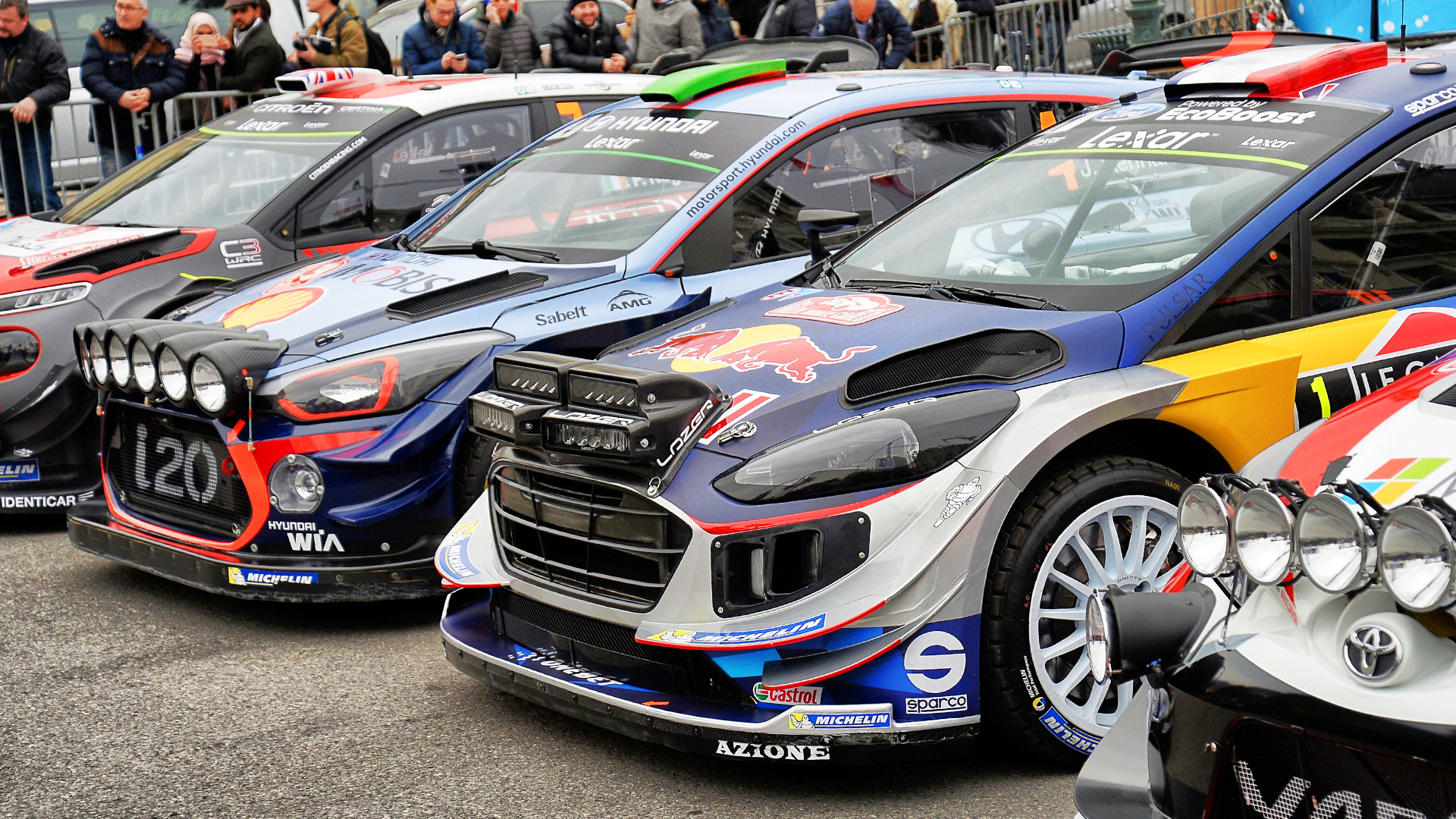 Fitting auxiliary lights to a rally car has been around almost since the very first cars started racing. In bad weather, low light conditions and night stages, rally drivers need better visibility of the road ahead and a clear view of the track.
The first auxiliary rally car lights were simply additional headlights mounted across the front of the grille or over the bonnet. Look back to rally cars of the 70s and 80s and the traditional bonnet mounted lights became iconic, to the extent that the Lancia Stratos looks positively naked without the four extra rally lights mounted to the front edge of the bonnet. The major downside of this was that it just made the existing field of view brighter, it did not extend or widen the visibility.
The next development was the use of HiD (High intensity discharge) lights. Contrary to popular belief HiD bulbs are very similar to standard incandescent bulbs used in older headlights, the only difference is that more of the radiation produced is in the visible spectrum – and less infra-red – so they appear brighter. The trade-off being that a HiD bulbs can deteriorate over a period of time and produce only around 70% of its original Lumen output after 10,000 hours of use.
Well established light manufacturers such as Cibie, Hella and PIAA were able to modify their existing lights to accommodate HiD bulbs so the traditional round-light design continued for a while, with all the aerodynamics of a bucket.
Not until the 2017 WRC Rally season did rally car lighting make its next major leap – and in two very different implementations. Hyundai chose to go down the rally-light-pod route with a moulded carbon-fibre pod fully enclosing the six round lights on the bonnet of the i20.
That same year M-Sport ran with the Lazer Rally Pod, fully moulded, carbon fibre rally-pod idea on their Ford Fiesta, but housing four Lazer Carbon-6 LED driving lights which were custom designed and manufactured specifically for use in rally cars. The advantage of the Carbon-6 LED driving lights over a standard round light, and even the HiD lights being used elsewhere, was that they both widen the area of visibility and project useful light much further down the track – giving 1 lux at over 700m in an individual unit weighing just 420g.
Combining four units into a rally light pod which a rally team can also adjust the angle of each light offers the professional rally driver an illuminated field of view unmatched by any other product.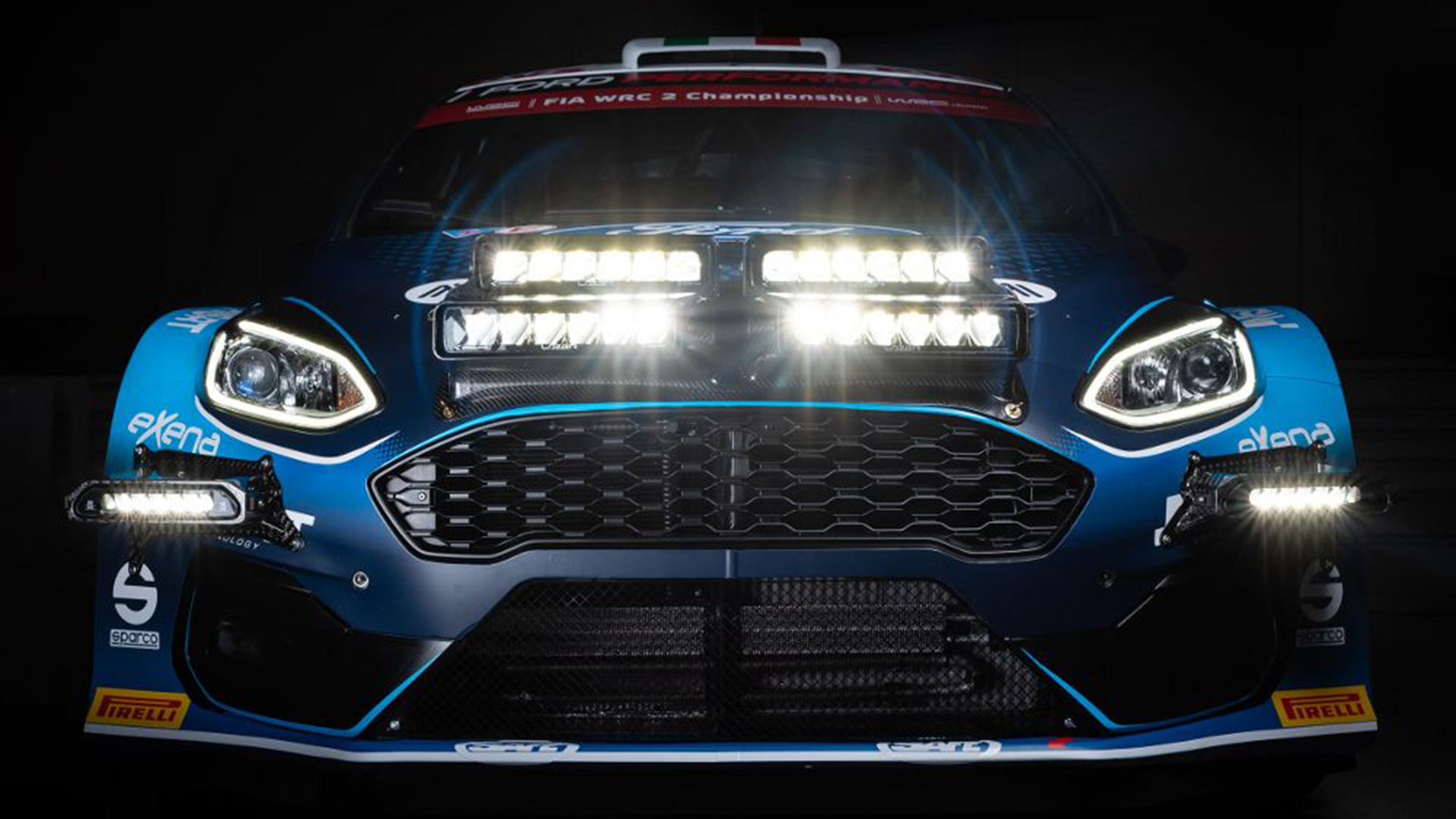 For the Ford Fiesta R5 there are two options: a 4-way rally light pod and a 2-way rally pod. These are suitable for both the Mk1 and Mk2. The 4-way Ford Fiesta R5 Rally Light Pod is fitted with two Carbon-6 LED Spot lights and two Carbon-6 LED driving lights and comes pre-assembled in a lightweight composite glass fibre and carbon fibre pod designed to perfectly fit the shape of the Fiesta R5 bonnet. The complete installation weight just 3kg while delivering unrivalled light output.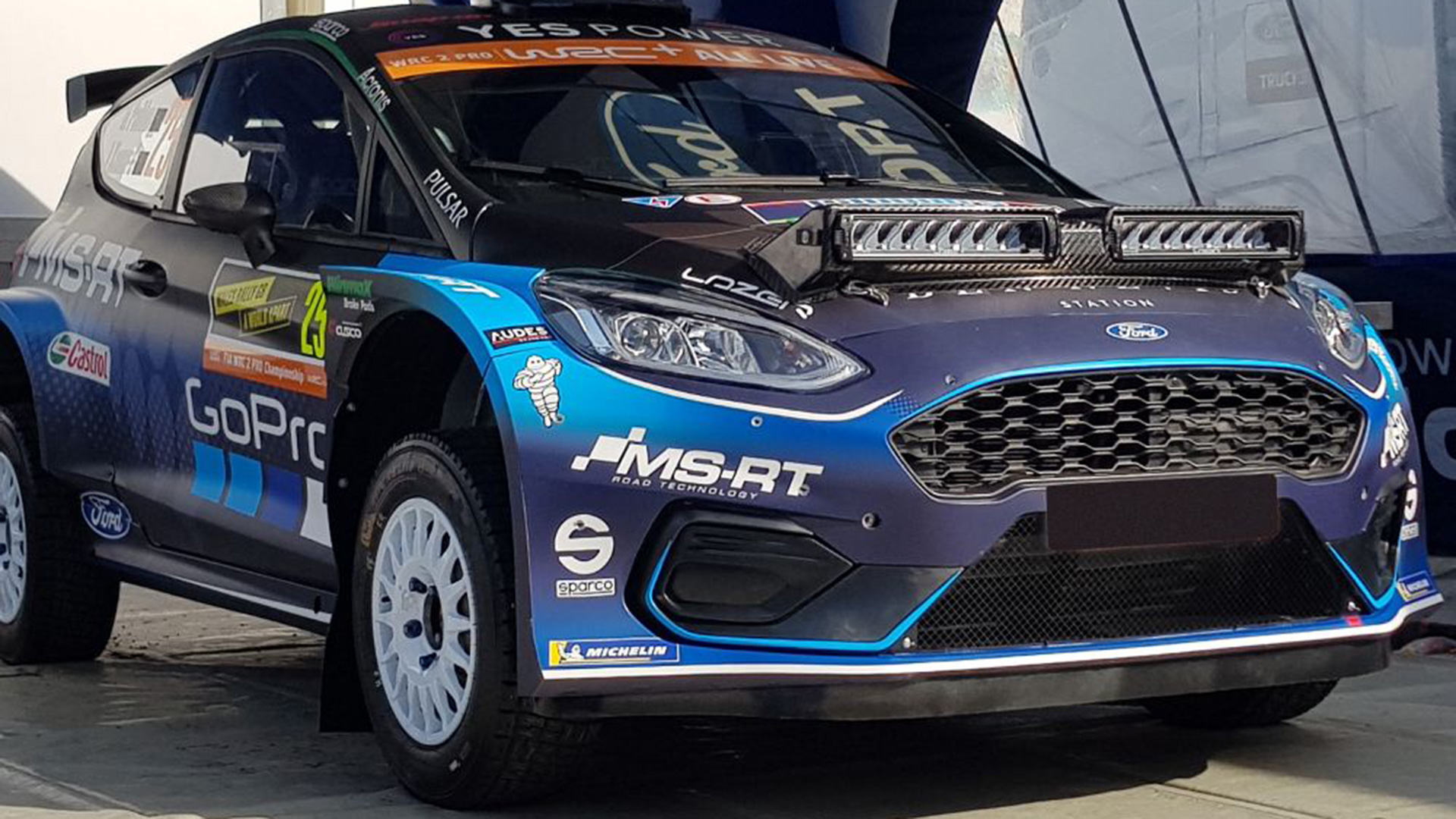 The two-way Ford Fiesta R5 Rally Light Pod is constructed from the same composite glass fibre and carbon fibre material as the four-way pod but houses a pair of Triple-R Elite high performance LED driving lights. All Lazer Rally light pods offer +/-5° vertical adjustment.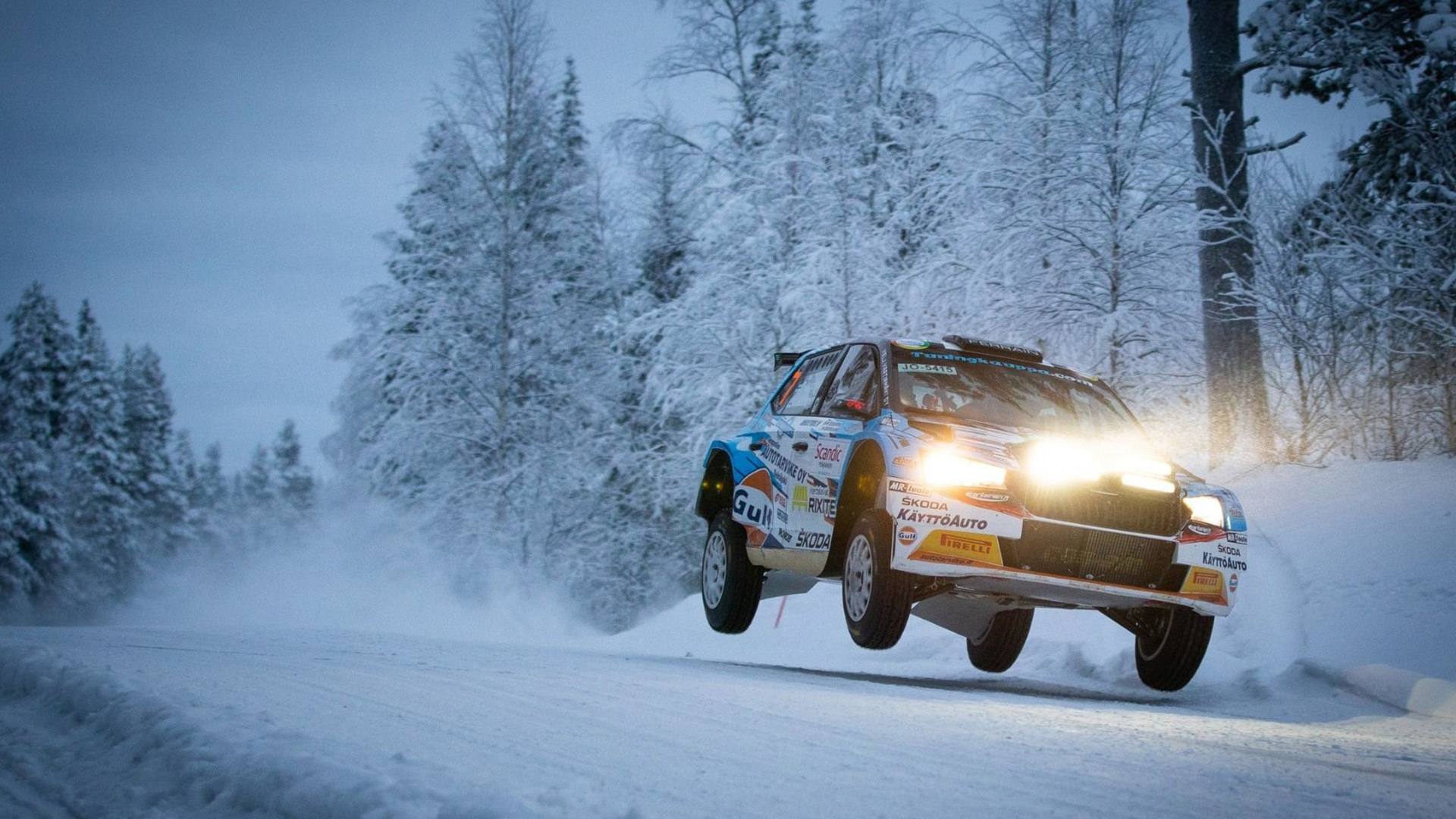 For the Skoda R5 Lazer makes a 4-way rally light pod very similar to the Ford Fiesta R5 unit. It is fitted with two Carbon-6 LED Spot lights and two Carbon-6 LED driving lights and comes pre-assembled in a lightweight composite glass fibre and carbon fibre pod designed to perfectly fit the shape of the Skoda R5 bonnet.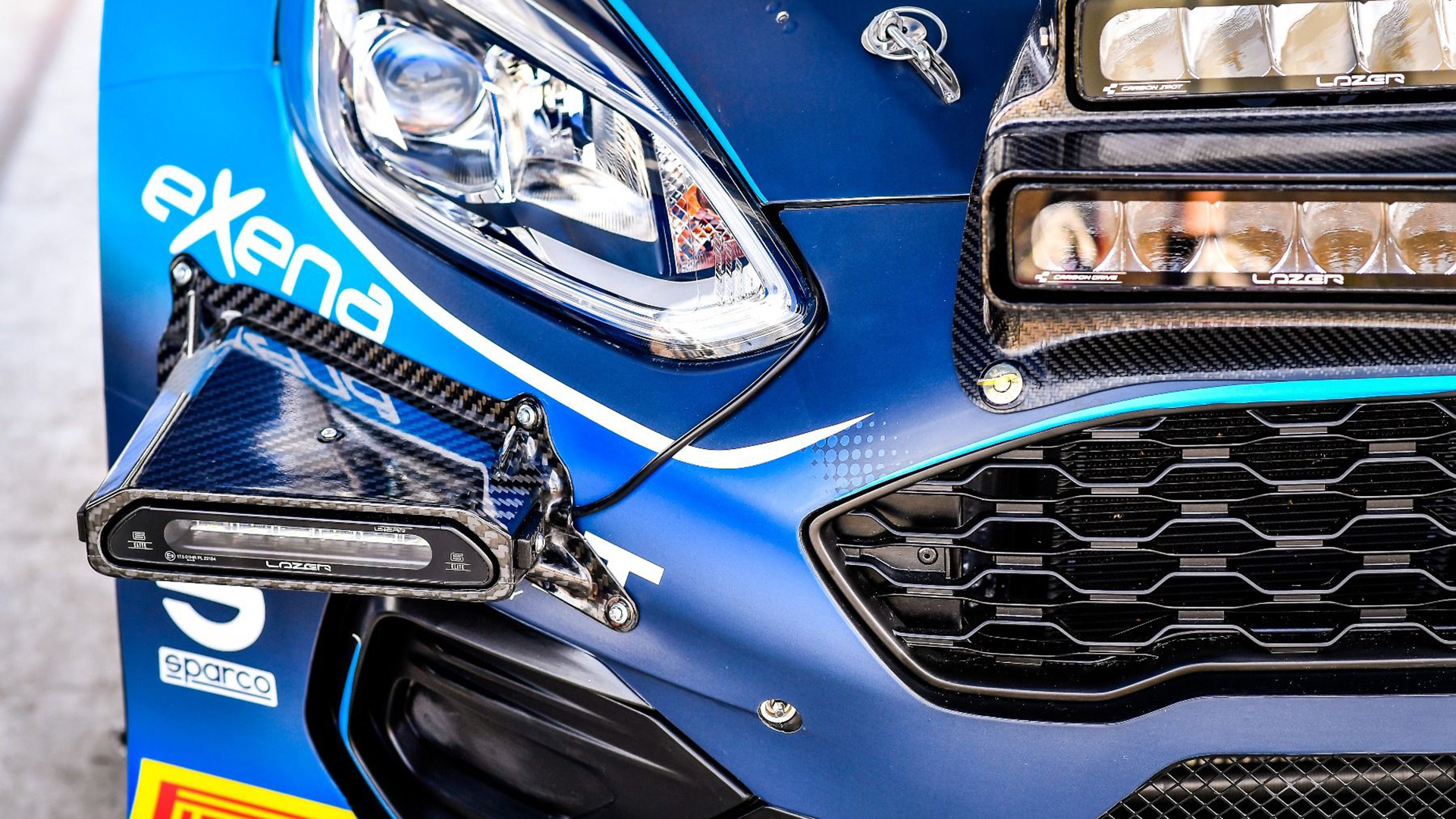 Corner rally light pods for both right and left hand fitment are suitable for the Skoda R5 and Fiesta R5. These rally pods are fitted with Lazer Linear-6 Elite high performance LED spotlights. Corner pods can be fitted alongside the Lazer 2-way or 4-way rally light pods and provide superb short-to-mid-range corner lighting. Each pod weighs just 850g complete with the LED light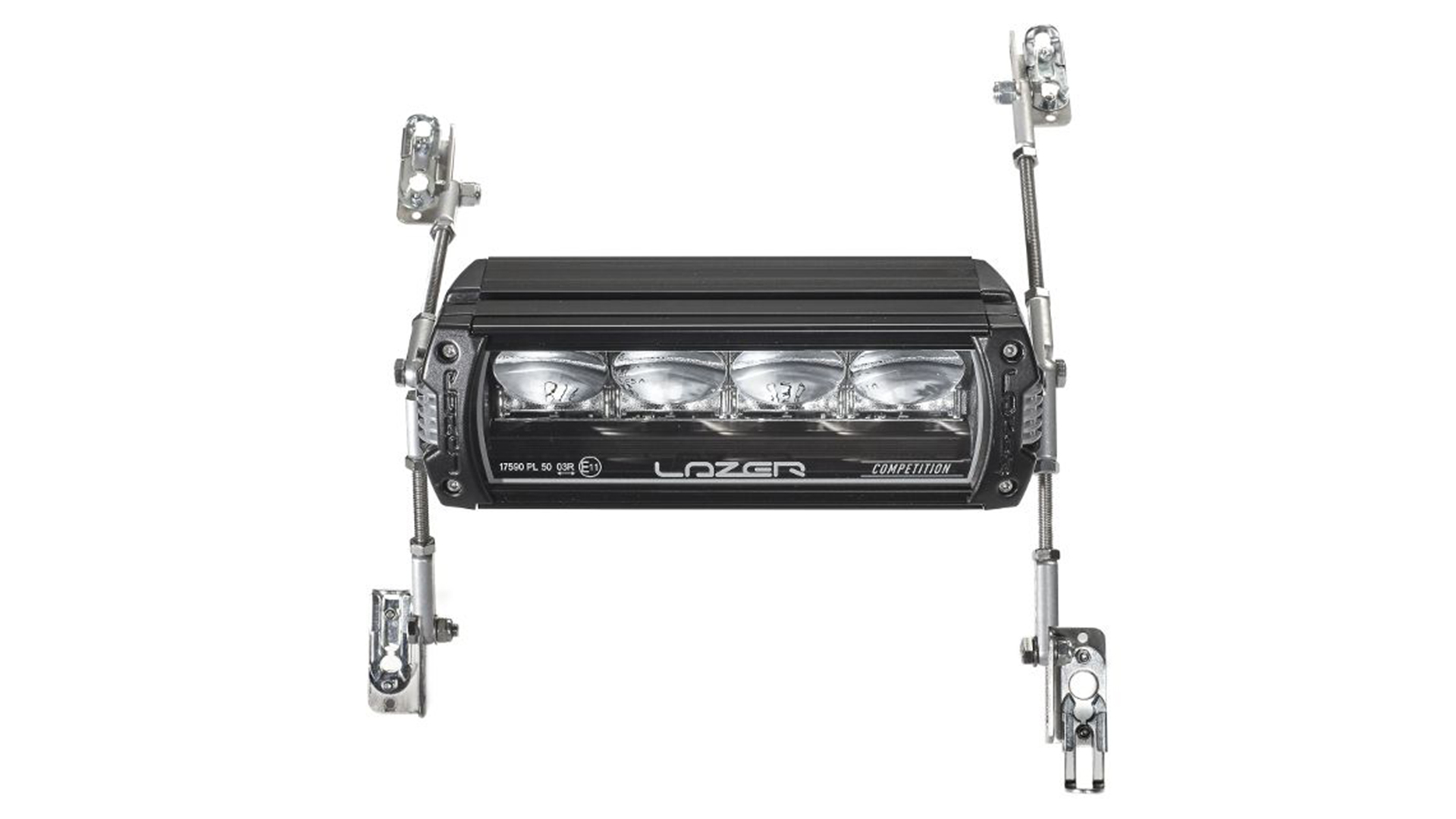 For drivers of other cars Lazer offers universal light mounts and boomer kits to attach single or double LED lights to vehicles such as the Subaru Impreza, Citroen, Hyundai or any number of historic rally car marques. The single lamp rally light mount, manufactured from billet aluminium, is fully adjustable to fit any vehicle and spready the load across a wider area.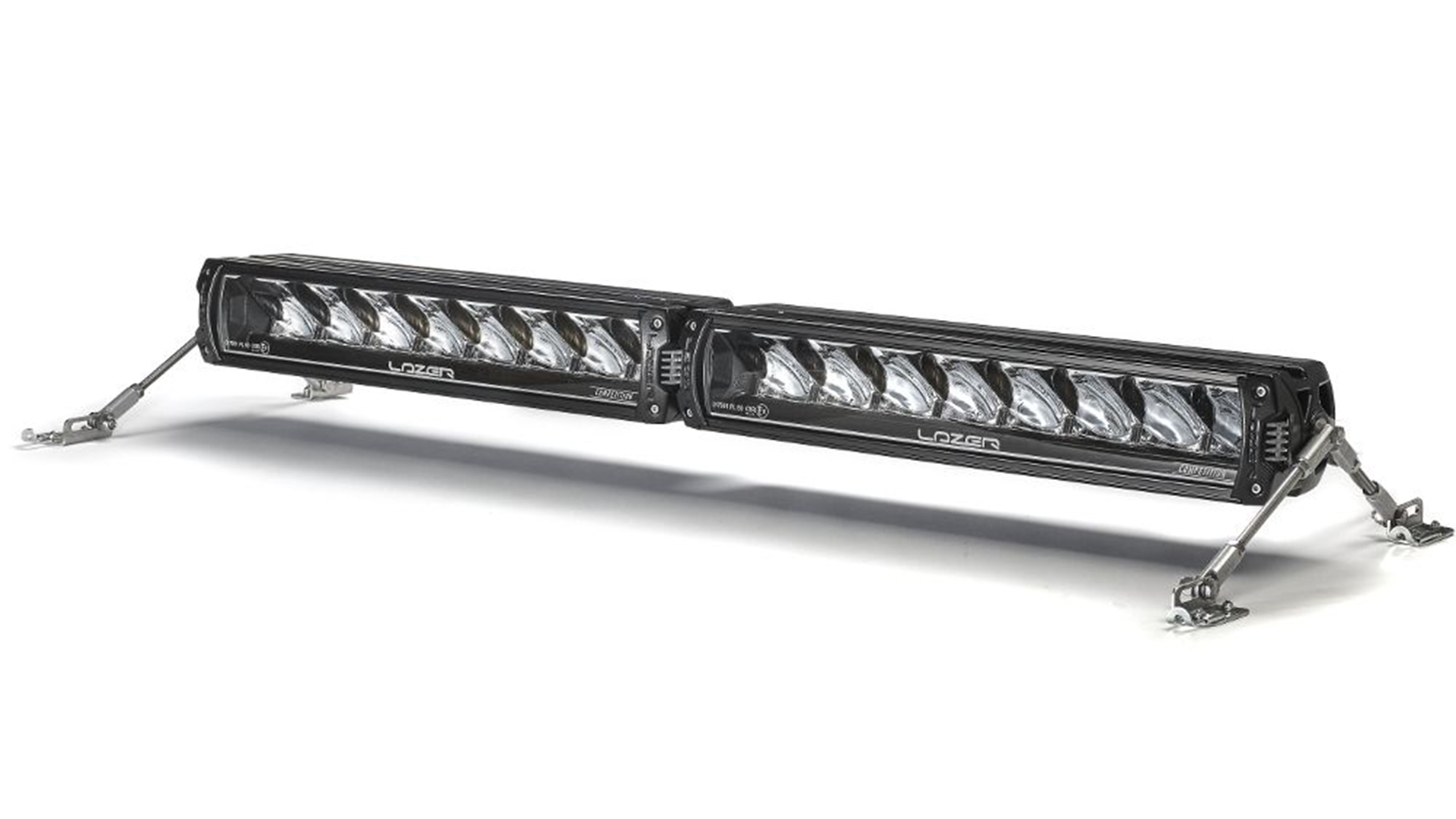 For those wanting to add a double LED driving light to their rally car the Boomer Single will mount two Lazer Triple-R 1000 Elite LED lights and allows for two-way adjustment of the lights. Also machined from billet aluminium with stainless steel struts it is a unique product on the market which offers drivers of all makes a flexible solution for mounting LED rally driving lights or LED spotlights to their rally car.
See also: Rally Motorsport Buyers's Guide with more in-depth details about regulations, wiring, etc.